Reimagined for the next generation of comedians, the new iO Theater has re-opened and launched its upcoming online and in-person classes with award-winning faculty and instructors that are known for their improv, latenite, scene work, and sketch comedy. No matter your experience, iO Theater welcomes anyone with a desire to make people laugh.
iO Theater Instructors and Faculty
The newly redesigned classes were curated to give up-and-coming comedians a place to express themselves freely while getting creative critiques from industry experts. Take a peek at our current instructors and faculty at iO.
Rachael Mason
Rachael Mason is a Director, Writer, and Teacher schooled in the Chicago improv scene. While at The Second City, iO Theater,  the Annoyance she developed and now teaches her philosophy of not "yes and" but "Yes And Because" where scenes that are rich and sustainable are inevitable and infinite. She has toured and taught all over the world, headlining festivals with her comedy partner Susan Messing as The Boys. She's worked with theater novices, Master's Degree Candidates at universities, and working professionals both in and outside of the entertainment industry. Candor is her love language. She passionately believes that putting art where there was none before is an act of revolution.
Rachael's courses include:
Monday Night Improv Drop-in (2 hr. course):  This drop-in class is available weekly on Mondays, and allows anyone to drop in to perfect their craft.
Jake Noll
 Jake Noll is a comedian, teacher and recent transplant to L.A. They have taught at Second City, Annoyance Theater and DePaul University in Chicago as well as Kickstand Theater in Portland. OR. As a stand up, they performed as a regular at Laugh Factory (Chicago), and participated in NBC's Break Out Fest, SF Sketchfest, and Limestone Comedy Festival (Bloomington, IN). Additionally, Jake performed as a member of the LGBTQ+ improv team Baby Wine at The Annoyance Theater and as an understudy for The Second City's E.T.C. stage. They hold a BA in Theater from Columbia College Chicago and have studied at iO, The Second City, The Annoyance, Black Box Acting, The Acting Studio and The PIT (NYC). They are currently a digital content creator for Comedy Central's social media outlet The Gag.
Jake's courses include:
Stand-Up (1-day course): In this workshop students will dip their toes in the world of stand up. We will break through barriers to material creation and get you up on your feet performing. The workshop will consist of writing exercises, performing and receiving individualized feedback. Each student will leave this class with enough material to hit their first open mic.
Ali Barthwell
Ali Barthwell is an Emmy-winning writer for Last Week Tonight with John Oliver. Ali was a director for The Second City National Touring Company as well as a teacher with The Second City Training Center and Columbia College. She is co-founder of Wakandacon, a three-day fan convention inspired by Afro-Futurism.  Ali's writing has been featured in Vulture, Chicago Magazine, and The A.V. Club. Before all that, she was a member of the Second City National Touring Company and the Cards Against Humanity Writers Room.  Ali is a Chicagoland native and attended Wellesley College.
Ali's courses include:
Workshop Series – Developing Your Personal Sketch Tool Kit (4-week course): A workshop series for sketch writers to develop their voice and writing skills. Each week covers a different topic to let writers: explore their personal POV, use their life for scenic inspiration, and troubleshoot material in the process. Build a foundation of sketch writing tools and generate new material each week.
Patrick Rowland
Patrick is a writer, comedian, and actor from Chicago, now residing in Los Angeles. He's studied and taught at The Second City and iO Theater. His solo character work was featured in Alone, Chicago's Best Solo Comedy at The TBS Just For Laughs Festival in 2013. Austin Comedy Short Film Festival nominated Patrick as Best Supporting Actor for his work in Mr. Mainframe. He is the creator of The Patrick Rowland Sketch Show, a web series he writes, produces, directs, and films himself on an iPhone. He is a founding member of 3Peat, a critically acclaimed, award-winning sketch/improv troupe, who has several sketches with Comedy Central's Digital platform, their most successful, The Blackening, garnered over 15 million views, and is currently being made into a feature. Patrick hosted a late-night talk show as former President Barack Obama called Barack All Night. Most recently, he participated in a virtual roundtable for Sony Pictures, which was led by Girls Trip producer and writer Tracy Oliver. Patrick currently writes for The Amber Ruffin Show.
Patrick's courses include:
Latenite Writing with Patrick Rowland (4-week course): This class for monologue jokes and latenite sketches. Week 1: you'll write 10 monologue jokes, Week 2: you'll have to pitch two sketches and submit 10 monologue jokes. Week 3: you have to submit two topical sketches, 10 monologue jokes, and 2 desk pieces. Week 4: Patrick will act as head writer and build a show discussing why he picked what he picked for the show and how it will be structured.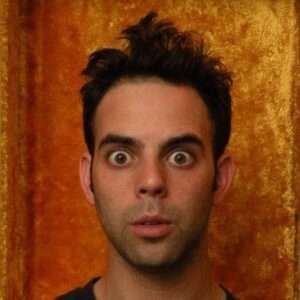 Seth Weitberg
Emmy-nominated writer/producer Seth Weitberg began his comedy career as a performer at iO Theater and The Second City, and is excited to share everything he knows about making the transition from improv and sketch stages to working in television.
Seth Weitberg is the creator of Game Theory with Bomani Jones on HBO. Prior to that he was the senior writer for the Peabody and Emmy Award-winning Patriot Act with Hasan Minhaj and a writer for The Opposition with Jordan Klepper. Seth has served as the co-executive producer on a number of shows including Drunk History and This Week at The Comedy Cellar on Comedy Central, and Barely Famous on VH1.
Seth's courses include:
Starting a Career in Television with Seth Weitberg (1-day course):In this seminar, Seth will walk you through his path in detail, explaining how opportunities were won and lost, and help bring you up to speed on everything happening in the TV industry today, as you think about making the next steps in your career. He'll talk about the pros and cons of moving to Los Angeles vs. New York, how to handle general meetings, the importance of relationships, why getting representation might not be as necessary as you think, examples of late-night writing packets, what to have in a sitcom writing sample, and the pitching/development process. Participants will have the chance to submit questions ahead of time, as well as participate in a Q & A, so you can be sure you will get answers to anything and everything you've wanted to ask someone working in the business.
100% of the proceeds from this seminar will support the reopening of the iO Theater.
Yazmin Ramos
Yazmin Ramos is an actor/comedian/writer who performs across Chicago, most notably in: The Revolution Will Be Improvised (The Second City at the Kennedy Center), The Second City's She The People (Chicago, Boston, San Diego), Burlesque Is More (Annoyance Theatre), Holy F*ck Comedy Hour (Annoyance Theatre). She is also a staff writer on MeTV's Toon In With Me.
Yazmin's courses include:
Commitment to Character with Yazmin Ramos (1-day course):Learn to create or refine characters by sharpening their point of view and emotional perspective, defining objectives and motivations and discovering how they interact with the world around them. This workshop will include a writing portion.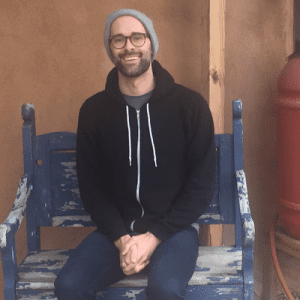 Asher Perlman
Asher Perlman an Emmy-nominated, WGA award-winning, Peabody-award-winning comedian, writer, actor, cartoonist, and hyphen-hunting multi-hyphenate. He is currently a writer for The Late Show, a cartoonist for The New Yorker, and a performer for the world! He is an alumnus of The Second City and his award-winning short film, "Accountabilibuddies," was an official selection at the Just For Laughs Film Festival. He has also had two pilots premiere at the New York Television Festival. For 10 years, iO Theater was Asher's creative home and he's so excited to play a small part in its reopening!
Asher's courses include:
No Bad Ideas: A methodical approach to gag cartooning with Asher Perlman (1-day course): Do you want to be a cartoonist? Are you already a cartoonist and want to increase the number of brainstorming tools in your ideation belt? Do you hate cartooning but want to improve your joke-writing skills in general? If you answered "yes" to any of these questions, then this class is for you! Asher doesn't believe in inspiration or strokes of genius. Instead, he relies on a series of tried-and-true systems that are guaranteed to help break through even the most unforgiving bouts of writer's block. Come learn his ways!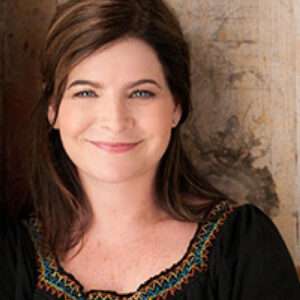 Susan Messing
Susan Messing is a NJ native and graduate of Northwestern University's Theatre School, has been an improviser and comedian for almost thirty years. She is an alumna of the iO Theater, Second City's Mainstage, and a founding member of Chicago's infamous Annoyance Theatre. Susan created and has taught her curriculum at iO Theater and iO West, The Annoyance Theatre, The Second City, and around the globe. Susan is an adjunct instructor for DePaul University, The University of Chicago, and The School at Steppenwolf. Her standup act with her puppet, Jolly, was featured at the HBO/US Comedy Arts Festival in Aspen, and on Comedy Central's Premium Blend and NBC's Late Fridays. Her most impressive movie bit-role was as a bad stripper in a halo brace in Let's Go to Prison! She was in the lineup for the TBS/Just For Laughs festival all five years of its residence in Chicago. She presented 'Braving the Unknown' at TedXUofC in 2014. She has been lauded as "Improviser of the Year" by Chicago Improv Festival, "Best Improviser" by Chicago Reader and the "Funniest Woman in Chicago" by Chicago Magazine.
Susan's courses include:
Scene-work with Susan Messing (4-week course): This class gives you the opportunity to brush up on your scene work and practice playing with everyone! Do scenes, get notes, super fun!
Storytelling with Susan Messing(4-week course):  Monologues! Whether source material for Armando, Harolds, or your own one-person show, your ability to share your truth, is a great tool to have. First-person truthful monologues are your opportunity to expand your point of view and work on specific details that you need to become an effective storyteller.
David Yontz
David Yontz is a songwriter and music director based in Chicago. For years he has provided live piano accompaniment, composition and sound design on such noted stages as The Second City, The Annoyance Theatre, Comedy Sportz Chicago and iO Chicago. He is a two-time winner of The Chicago Department of Cultural Services and Special Events individual artist prize, and currently serves as the on-call music director understudy for Second City's newly opened 110th mainstage revue and regular MD for CsZ Chicago's weekly Trapped! In a Musical!
David's courses include:
Introduction to Musical Improv with David Yontz (4-week course): All experience levels are welcome in this crash course in the basics of musical improv! Whether you're a seasoned musical improviser looking to sharpen your tools, or have never sung onstage in your life, this class will get you off your feet and improvising through song. Coursework will be all about getting reps as students participate in fun games and exercises designed to practice such musical improv essentials as building choruses and verses, rhyming, establishing a point of view, and more!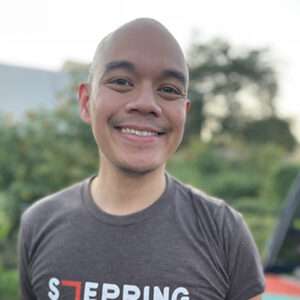 Jonald Reyes
Jonald Jude Reyes is a writer, teacher, and director from Chicago by way of Rutgers University in New Jersey. He has trained at The Second City, iO, Annoyance, Chicago Dramatists, and the Neo-Futurists. As a Director, Jonald was honored to be named Chicago Reader's "Best of Chicago" Best Stage Director in 2016. He was a member of the Director's Lab at Lincoln Center Theater (2017) and DirectorsLabChicago (2016). His highlighted directing credits include The Second City Touring Company (2018-2021); Stir Friday Night's We Are Asian. We Do Comedy. (Steppenwolf Theatre's LookOut Series); Hyde Ya Kids, Hyde Ya Park (The Revival); and the 30th anniversary of "Splatter Theater" (Annoyance). Jonald is on the Steering Committee for DirectorsLabChicago and is an Associate Artistic Director at The Revival. He is also a founding member of Stepping Stone Theater. More info at jonaldjude.com.
Jonald's courses include:
Intro to Directing Sketch Comedy For Stage with Jonald Reyes (3-week course): This introductory course will share perspective on finding a Director's process.  Discussions will include Auditions, The Use of Improv, Critical Thinking for Inclusivity, and Which Director Hat am I Wearing Now?  This class will help guide participants into finding their Director's "voice" in a rehearsal space while helping to guide Actors into putting up a great sketch comedy show.
***Prerequisite is at least 2 years of improvisation and comedic sketch writing.*** 
Calvin Evans
Chicago native Calvin Evans' comedy career began during his time at the University of Illinois Champaign-Urbana. While obtaining his degree in Sport Management, he fell in love with stand-up comedy and would put his business aspirations on hold. He took his talents back to Chicago and was quickly named Chicago's Next Big Comic. Calvin received a Puma Scholarship to attend the famed Second City Training Center. Upon completing their Improv Conservatory program; Calvin was awarded a Bob Curry Fellowship. With stand-up as his focus, he traveled the country performing at colleges and clubs. In 2017 he was recognized as a New Face at the Just For Laughs Comedy Festival in Montreal. In 2018 he was one of 8 finalists in the nationwide NBC Standup competition.  His television credits include the Fox series APB, NBC's Chicago PD, Sherman's Showcase on IFC, and  Shameless on Showtime. He has also performed standup on the Kevin Hart Comedy Central series Hart of The City, LOL @ JFL, TruTV Laff Tracks, and NBC Bring The Funny.
Calvin's courses include:
Stand-Up Comedy Philosophy 101 with Calvin Evans (1-day course): "Stand-up comedy is not a lesson to be learned but a way of thinking." Funny comes in many different forms and understanding why we laugh and what makes us laugh are the key ingredients to good stand-up comedy. This course offers a look at philosophical comedy concepts that challenge students to push the boundaries of their thinking and writing.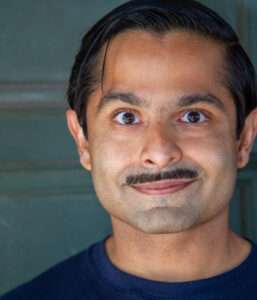 Neal Dandade
Neal Dandade is an actor, writer, improviser, facilitator, and educator based in Chicago. TV acting credits include TNT's Sirens, ABC Family's Kevin from Work, and NBC's Shrink. Neal was featured in the 2016 CBS Diversity Showcase. He was also a member of the Second City National Touring Company and a regular writer/performer/improviser at the iO and Annoyance theaters in Chicago. Apart from his acting work, Neal has written and produced web content for online platforms, Second City Network and Mas Mejór (a subsidiary of Broadway Video). Neal holds an MFA in Writing for Screen and Stage at Northwestern University, where he was invited to join as an adjunct lecturer in the department of Radio/TV/Flim. While at Northwestern, Neal was the recipient of the Chris Rock Internship at MTV Networks, which allowed him the opportunity to be a writing intern on the Colbert Report and the Daily Show in addition to working in Development at Comedy Central. A passionate educator, Neal worked with at-risk youth in the Back of the Yards neighborhood on Chicago's South Side in addition to developing/implementing an after-school improv curriculum on Chicago's Devon Avenue, a neighborhood that primarily serves newly immigrated South Asian Americans. Neal has parlayed his experience as a writer, performer, and educator into the business world through Second City Works (SCW). He has joined the SCW team in collaborating with myriad companies and continues to expand the use of comedic improvisation, as applied to business solutions.
Neal's courses include:
Scene Work with Neal Dandade (online course): In the online improv class with Neal Dandade, you'll learn to get "out of your head" in front of your computer screen. We'll use Zoom meeting software. Our goal is to augment our use of emotion, listening, and the physical space available to us on our computer screens to make FUN choices and shift our minds from a place of judgment to a space of active participation and play. While you won't be performing on stage in front of a crowd, your virtual classmates and teacher will be your audience and sounding board, and the fundamentals we explore are useful in a variety of media. Just because you're stuck at your computer doesn't mean your creativity can't run wild.
More Classes to Explore
iO is constantly adding new courses and instructors to their catalog of classes. For more information on the online and in-person courses, visit our online course catalog.