iO is proud to partner with Illuminated Brew Works on a series of custom craft beers specially crafted and drafted for select performances currently on view at our theater.
HOLD ON TO YOUR BUTTS – Golden Kolsch Ale, 4.8% ABV
The first in a series of collaborations between IBW & iO Theater, Hold On To Your Butts is a simple, golden, kolsch ale made with sun-soaked 2-row grains and a dry-finishing, fruit-forward yeast to accentuate the Stryian Dragon hops.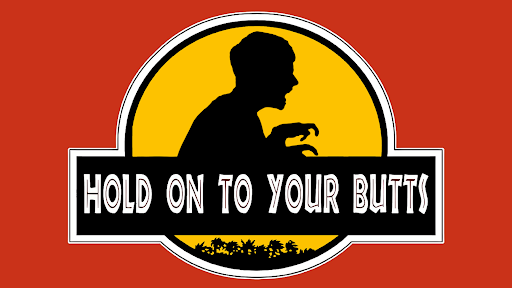 Hold On To Your Butts [Recent Cutbacks] is a "shot-for-shot" parody of Jurassic Park, performed by just two actors and a live foley artist. Running at one hour, Hold On To Your Butts is a physical, imaginative, and hilarious theatrical version of everyone's favorite dinosaur movie.
"Painfully funny…in terms of shows that made us cry actual tears of laughter, none did the job like Hold Onto Your Butts… it was a pure joy from start to finish." – Time Out New York
Fridays at 8pm
May 19 – June 20, 2023
TICKETS
tickets are unavailable